Lv handbags prices
There is a wide variety of Louis Vuitton handbags available, and the prices of lv handbags prices differ. Prices depend upon the type, size, and material of the handbag. I've compiled all such information about Louis Vuitton handbags in this article. Make sure to check them out!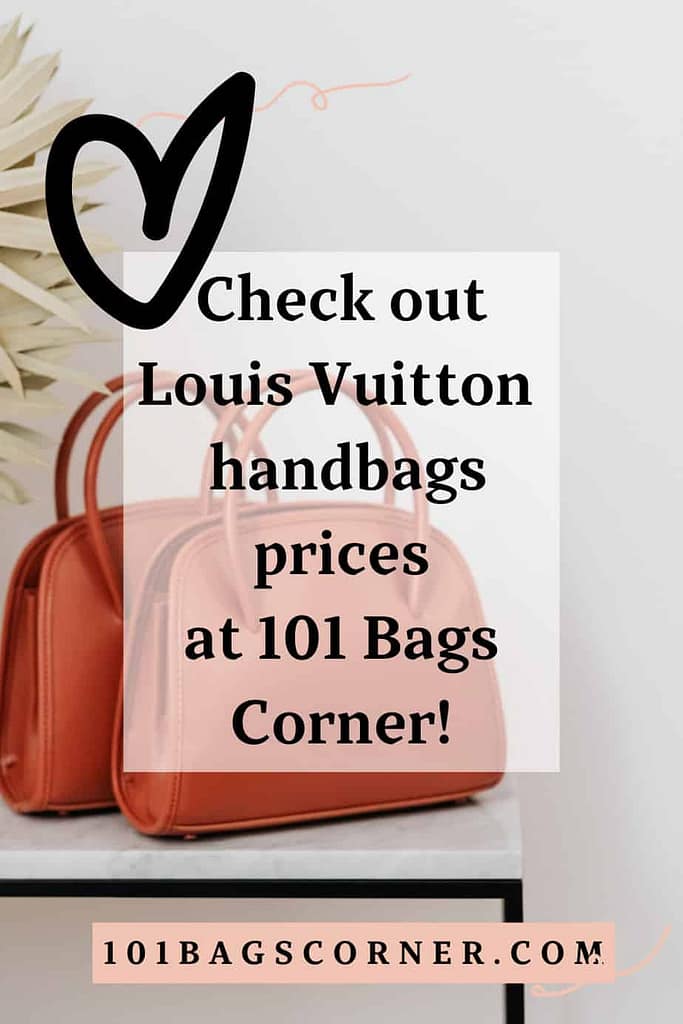 Louis Vuitton Brand
Louis Vuitton is the most famous and prestigious brand in the fashion industry. It has been a synonym of quality, excellence, and style for more than two centuries. The company's products are not just luxury goods; they are collector items. Louis Vuitton himself founded it in 1854; it was not until his death that his son Georges took over the business begun by his father.
Louis Vuitton is one of the most popular brands of leather handbags. It has existed for over a century and has always symbolized luxury, high status, and style. The LV brand is known for its attention to detail and quality craftsmanship. Each Louis Vuitton bag is carefully designed with particular features that give it its unique identity.
Check out the prices here.
| | | |
| --- | --- | --- |
| Louis Vuitton Handbags | Louis Vuitton Handbags Size | Louis Vuitton (LV Handbags Prices) |
| M45980 PAPILLON BB | 7.9 x 3.9 x 3.9 inches | $2,840.00 |
| M45994 PAPILLON BB | 7.9 x 3.9 x 3.9 inches | $2,570.00 |
| M45836 FAVORITE | 9.4 x 5.5 x 3.5 inches | $3,100.00 |
| M80399 MULTI POCHETTE ACCESSOIRES | 9.8 x 5.7 x 1.8 inches | $2,570.00 |
| M46023 NÉONOÉ MM | 10.2 x 10.2 x 6.9 inches | $3,100.00 |
| M45777 MULTI POCHETTE ACCESSOIRES | 9.8 x 5.7 x 1.8 inches | $2,840.00 |
| M46016 ONTHEGO MM | 13.8 x 10.6 x 5.5 inches | $3,850.00 |
| M46015 ONTHEGO MM | 13.8 x 10.6 x 5.5 inches | $3,850.00 |
| M46040 NEVERFULL MM | 12.2 x 11 x 5.5 inches | $2,990.00 |
| M46031 PAPILLON BB | 7.9 x 3.9 x 3.9 inches | $2,840.00 |
| M44071 POCHETTE METIS | 9.8 x 7.5 x 2.8 inches | $2,570.00 |
| M59273 SPEEDY BANDOULIÈRE 25 | 9.8 x 7.5 x 5.9 inches | $2,590.00 |
| M41487 POCHETTE METIS | 9.8 x 7.5 x 2.8 inches | $2,570.00 |
| M46028 POCHETTE MÉTIS | 9.8 x 7.5 x 2.8 inches | $3,250.00 |
| M44881 POCHETTE MÉTIS | 9.8 x 7.5 x 2.8 inches | $2,570.00 |
| M59403 TWIST MM | 9.1 x 6.7 x 3.7 inches | $4,300.00 |
| M59402 TWIST MM | 9.1 x 6.7 x 3.7 inches | $4,300.00 |
| M59627 TWIST MM | 9.1 x 6.7 x 3.7 inches | $4,300.00 |
| M46018 POCHETTE MÉTIS | 9.8 x 7.5 x 2.8 inches | $3,250.00 |