Ladies, are you looking to add a little luxury to your everyday look without breaking the bank? I'm here to share the five best designer handbags under $100.
Designers often make the world's most expensive bags with a cult-like following. But if you're looking for a handbag worthy of your hard-earned cash, there's no need to spend an arm and a leg. There are plenty of luxury handbags that cost less than $100 but look as though they belong in the display window of Neiman Marcus.
Read this blog to know the ten best designer handbags under $100.
Designer Handbags Under $100 that are Worth a Million Bucks!
Bag 1 – Michael Kors Emmy Saffiano Leather Medium Crossbody Bag
Bag 2 – CLUCI Handbags Purses for Women
Bag 3 – Calvin Klein Women's Hayden Signature East
Bag 4 – Fossil Women's Fiona Small Crossbody Handbag
Bag 5 – BOSTANTEN Women Handbag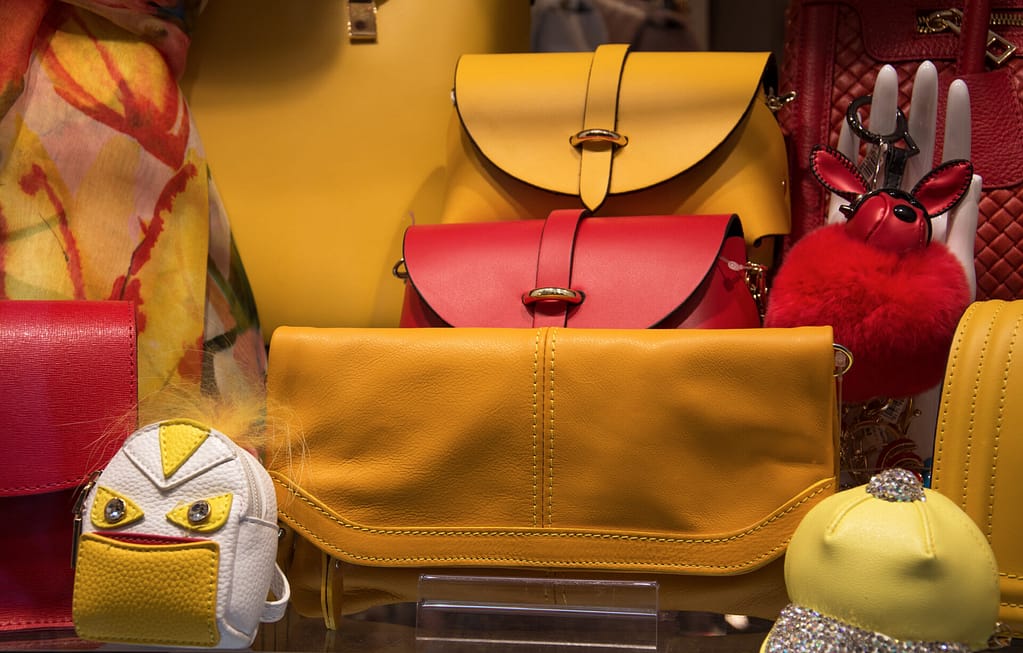 Let's dive deeper into each of these bags:
1 – Michael Kors Emmy Saffiano Leather Medium Crossbody Bag
From Michael Kors, this Emmy Saffiano Leather bag is just perfect. It has one open compartment, one zip pocket on the front and back of the handbag, and an adjustable crossbody of 22-24 inch drop. This leather bag can be worn on any occasion, such as date nights, shopping, casual outings, and much more. Its measurements are 8.75 x 6.75 x 3.5 inches, and it comes with original tags. 
2 – CLUCI Handbags Purses for Women
This exquisite handbag is made of high-quality genuine cow leather with beautiful golden hardware and decorative double ring circles that are elegant, classic, and vintage. Don't miss it!
The Cluci handbag comes with a thoughtful design and practical structure along with magic rivets to prevent the bag from fraying and standing on its own. A double-handle design will give you a comfortable hand feeling. It's spacious enough to hold what you need, such as a cellphone, iPad mini/Air, wallet, passport, scarf, sunglasses, cosmetics, etc. The bag looks stylish and elegant for any occasion like traveling, eating, or working.
3 – Calvin Klein Women's Hayden Signature East
The Hayden Signature handbag by Calvin Klein is a fabulous purse that is the perfect accessory to accompany you during the day or night. The rich brown color will go well with any outfit. This bag consists of a fully lined interior and offers four slip pockets, one zippered pocket, and an exterior pocket for added storage. It has a comfy shoulder strap, so you can carry this handbag carried as a shoulder bag or worn with the included handles.
4 – Fossil Women's Fiona Small Crossbody Handbag
Fiona's structured design, vintage details, and easy-access pockets make it easy to haul everything (and then some) for adventures near or far. With a clean look that pairs with everything from denim to dresses, it fits your everyday life as well as your weekend getaways. For a hands-free experience, the removable strap lets you wear it crossbody.
The portable Fiona is the perfect size and style for all of life's adventures. Wear it as a crossbody bag or remove the included strap to carry it as a small clutch. This faux leather dress offers a conveniently hidden back pocket with a zipper, slide pocket, and inside zipper pocket to keep everything organized and secure. The vintage details on the outside of this bag will make you fall in love with each use.
5 – BOSTANTEN Women Handbag
The BOSTANTEN women's handbag is made of the top layer Cowhide Leather, very durable and soft. The handbag has a zipper closure for your convenience, and the product comes with a long adjustable handle, so you can either wear it on your shoulder or carry it by hand. It has two interior compartments (divided by central zip pocket), one front exterior zip pocket, and one back exterior zip pocket. 
Customer Impression:
Among all the five bags mentioned above, we found out that customers usually love Michael Kors's bag the most. People have rated this handbag 4.7 out of 5 stars on an overall scale. This is what ladies say about this bag:
Michael Kors is a small and trendy handbag with a chic embellished front. This bag has a flap-over profile and sleek, helpful design that any gal will adore. Its smooth saffiano leather construction fits easily over one shoulder for quick trips around town or to the office–and the slender double handles make for easy carrying convenience. On the inside of this bag, it has a handy zip pocket and card slots for stashing your essentials.
The bag is fantastic as women can keep their essentials in it and carry it on weddings, date nights, or social gatherings. However, it does not fit many things in it as the bag size is small, yet it's a great quality bag.
Conclusion:
To help all boss ladies out there, I did proper research on top hot selling five designer handbags under $100. After analyzing the best-selling results on Amazon, I came up with this perfect list for you all. Out of all the bags mentioned above, I'd say if you are looking for a tiny handbag that can be your ideal match in a wedding or any festival, try Michael Kors bags (currently on number#1 in the list).
Make sure to read our other blogs if you're a fashion enthusiast.